VALOFE Co., Ltd.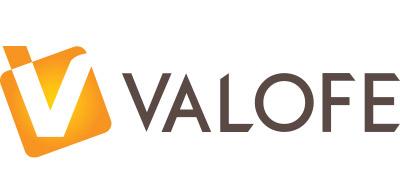 VALOFE is a game developer and publisher that specializes in online games for PC and Mobile. VALOFE maintains over 15 titles.
VALOFE was founded in Seoul, South Korea in 2007 and established global branches in Seoul, Shanghai, Beijing, Hong Kong, Tokyo, Taipei and Manila.

VALOFE is not only a game developer and publisher, but also Global Contents(Game, Video contents and Marketing contents) Platform provider.
The platform, VFUN is designed to fit the user's convenience and interaction. It is developed with fancy and user-friendly UI design to allow users to easily browse and access the games that VALOFE presents.
Also, VFUN is the multi-device and multi-language platform to be accessible by PC or any mobile device with various languages including Korean, Japanese, Chinese, Dutch, Turkish along with English.

Business Description
[PC] Goonzu Online, Atlantica Online, Riders of ICARUS, Combat Arms the Classic, Combat Arms Reloaded, Lost Saga, Lost Saga 2.0, Mu Legend /
[MOBILE] ICARUS M, Legion of Heroes, Fantasy War Tactics R, Embrace the Three Kingdoms 2 PK, Legacy of Atlantis(LoA) /
[Multie Platform] Embrace the Three Kingdoms
Content
Related Companies