AQUANTTE
Year of Production

2022
Content Type

Character
Target Age

all
Product Type

Toys
Production Stage

IP
Detailed Genre

Comedy
Video
Summary
1. IP Licensing Project – All objects in the Aquaente world are expressed based on the concept design of all fish, building backgrounds, and props by applying circle, triangle, and square shapes. Improve children's shape cognition learning ability and Improve cognitive learning ability to express color by name with fish of color. In addition, emotional EDU
content for education that can improve the ability to learn English expressions to communicate in English according to the eye level of children around the world are purposeful. The simple, friendly and warm character design is a special brand GOODS product unique to "Aquarante" and will lead to synergy profitability of various business models, continuing a successful licensing business model.

2. METAVERSE Project - "My neighborhood has entered an aquarium!" Cute avatar characters of Metaverse Pet fish friends who swim freely in the sky and land in the water appear. The alleys and roads you used to go to, the shops you frequent, restaurants, and various shops, exhibition halls, and theaters on each street are made of seashells and coral reefs and are located in the aquarium in colorful and cute colors. Enter the fun online "AQUANTE" platform world in the underwater aquarium space, a small but big world like an infinite universe and a mysterious sea.
They swim freely, shop, make friends, watch performances and eat together. Furthermore, you can visit the aquarium where friends from all over the world live, and take a new trip together.
Find hidden item treasures, acquire various colors and accessories, and level up to show off your splen did Meta pet to the avatars of your friends around the world.

Company Profile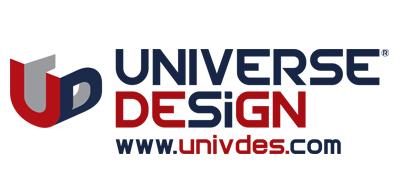 Animation Character
UNIVERSE DESIGN has been recognized as a professional content design company in Korea and overseas since its establishment in 2010 with 18 years of professional graphic design, animated creative planning, and technical experience.
UNIVERSE DESIGN is trying to create a fun world and value by providing emotional and knowledge services by realizing high quality living design contents in all environments in smart platform.

"Think differently, create new and behave nicely!"

UNIVERSE DESIGN has been providing high-quality graphic design technology services to all small and medium-sized companies in Korea and abroad to enhance the value of various products more effectively.
UNIVERSE DESIGN creates a systematic and comprehensive marketing communication strategy and develops a professional multi-brand marketing communication strategy including Corporate Identity and Brand Business design, smart product design, brand character design, U/I, U/X design, smart contents, Conduct business of fusion design.
UNIVERSE DESIGN captures the attention of consumers and unleashes the frontier of sensory communication with strategic creative power and will continue to work together with the success of all partners.

Related Content