Little witch seju
Year of Production

2016
Content Type

Character
Target Age

Kids
Product Type

Others
Production Stage

IP
Detailed Genre

Comic Action
Summary
Seju was born in a cherry blossom and is the only little witchon the island called Jeju.
Includes adventures and episodes of troublemakerseju and friends.
With the little witch seju, you can meet the old stories
and legend of Jeju Island.
Cherry Blossom seju is initoy's first animation project,
drawing a small life and adventure on Jeju Island.
Company Profile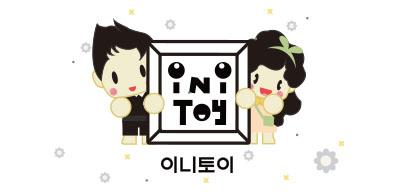 Character Startup
Initoy is I and I, toys that express me
Initoy is a design studio that creates and expresses various
contents based on simple and cute character design and DIY
that can express oneself.
We are producing and selling character accessories and products,
starting with art-toys that can express me.
We will create new characters and toy markets by combining with graphic,
character, and animation fields.
Related Content