K-Content News
'K-Music Matters' conference sheds light on K-pop stars' publicity rights
December 10, 2021

|

Music
'K-Music Matters' conference sheds light on K-pop stars' publicity rights
Updated : 2021-12-04 09:13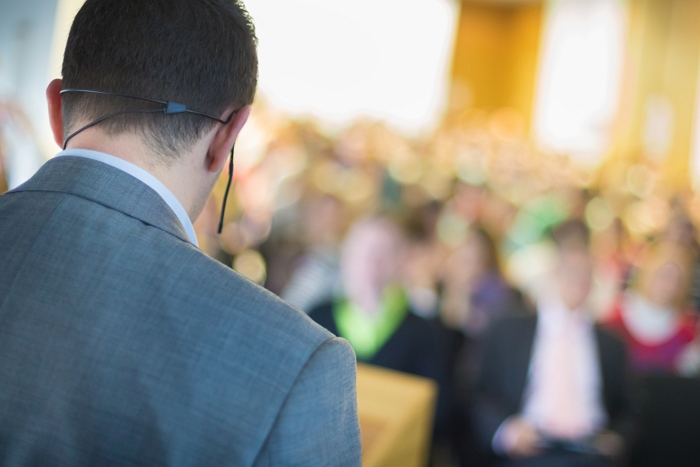 By Dong Sun-hwa
Last year, the Supreme Court made a ruling that marked a milestone in protecting the intellectual rights of K-pop stars. Upholding a lower court decision, the court ruled in favor of K-pop record label Big Hit Entertainment (now HYBE), which filed an injunction against a local magazine for publishing photo books featuring its biggest stars BTS without its consent.
Although bootleggers who illegally reproduce and distribute K-pop merchandise (MD) ― such as the T-shirts with the faces of K-pop singers ― are found in every nook and cranny of the world, until recently, they rarely faced legal restrictions. According to Kim Dong-hyuk, head of the Legal and Music Rights Division at HYBE, there were about 20,000 cases where the bootleggers sold illegal goods related to its singers last year.
But after the 2020 ruling, Rep. Lee Chul-gyu of the main opposition People Power Party joined hands with the Korean Intellectual Property Office (KIPO) and major K-pop labels, to protect their singers, the great assets of Korea's growing soft power. Their concerted efforts came to fruition last month, when the National Assembly passed a bill to protect the publicity rights of celebrities. Under the new law, those who inflict financial damage on rights holders by illegally using the celebrities' names, portraits or voices can be fined.
"The 2020 ruling led Rep. Lee to study the other cases related to the issue," Lee's secretary Lee Jae-yong said during the "K-Music Matters" conference Friday. Co-hosted by KIPO and the Korea Music Content Association (KMCA), the event was held at the Grand InterContinental Seoul Parnas in Gangnam to discuss ways to safeguard the rights of K-pop stars better, as well as strategies to promote K-pop globally.
"After realizing that Korea lacks a specific law protecting the publicity rights of singers, and proper regulations to prevent bootlegging, Lee asked KIPO for help and finally succeeded in passing a new bill… In fact, the road to its success was quite bumpy. Everybody knew that we needed the bill, but we had different perspectives on how to stipulate it. But in the end, we figured it out."
The law, which will come into effect in June, is expected to help rookie singers, too.
"The law is expected to become a powerful shield to safeguard the rights of budding stars as well," Kim Dong-hyuk said. "On top of that, now, we may be able to discuss how we should cope with infringements that take place outside Korea."
As of now, bootleggers are not subject to criminal prosecution, according to KIPO general manager Moon Sam-sup.
"If most people believe that criminal punishment is necessary, there is no reason for us to turn it down," he said. "But in the case of other countries, criminal punishment is usually the last resort… I think we need to go step-by-step."
The officials from Cube Entertainment, Kakao Entertainment and YG Plus ― a MD producer of YG Entertainment that houses K-pop girl group BLACKPINK ― also attended the conference to share their views.
"We have been monitoring cases of piracy in Korea and abroad, but these days, the number of cases is just uncountable," Kim Chang-hyun, the head of YG Plus's MD Business, said. "We still face a lot of hurdles when we try to punish bootleggers who employ crafty tricks."
Cube's Kim Ji-hyun said, "I think most people in the music industry have little knowledge about publicity rights at the moment. It would be great if we could run a campaign to help raise awareness."
KMCA manager Kim Hyun-sook emphasized that the K-pop labels themselves should put more effort into protecting their stars in the early stages.
"It would be best if these companies were to contemplate how they should handle the intellectual rights of their stars from the very beginning," she said.