K-Content News
Box office sales drop by half of pre-pandemic era in Oct.
November 23, 2022

|

Broadcasting

Box office sales drop by half of
pre-pandemic era in Oct.
Movies 11:03 November 15, 2022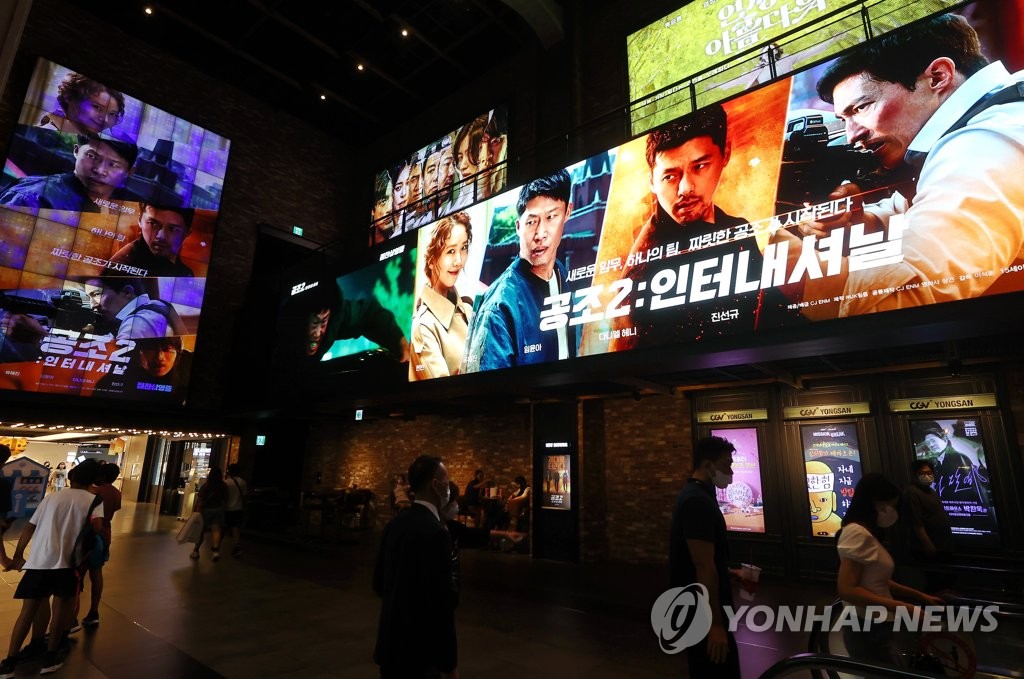 The poster of "Confidential Assignment 2: International" is hang up in a Seoul theater on Sept. 12, 2022. (Yonhap)

By Kim Eun-jung

SEOUL, Nov. 15 (Yonhap) -- South Korean box office sales fell to half of the pre-pandemic level last month due to lack of hit films, industry data showed Tuesday.

A total of 61.5 billion won (US$46.4 million) worth of movie tickets were sold in October, drawing 6.2 million viewers, according to the data from the Korean Film Council (KOFIC).

The monthly sales were half of the same period of 2019, before the COVID-19 pandemic hit the film industry.

With no movie surpassing 1 million admissions, the October tally decreased by 39.6 percent from a month earlier.

KOFIC attributed the sluggish sales to the absence of smash-hit films following the Chuseok holiday in September, considered as the one of the peak seasons for local theaters.

"Confidential Assignment 2: International," the Korean action-comedy sequel to a 2017 hit released on Sept. 7, was the top-grossing movie of last month, accounting for 17.5 percent of the total revenue.

By distributor, CJ ENM took up 28.8 percent of October sales, followed by Lotte Entertainment with 24 percent and Warner Bros. Korea with 12.7 percent.

Among indie and art house films, "Daemuga," a Korean comedy drama about shamanism, drew 548.4 million won in revenue to lead the segment.

The accumulated ticket sales in the first 10 months of the year reached 939.1 billion won, up 116.3 percent from 2021, while they stood at nearly 60 percent of the pre-pandemic figures in 2019.