K-Content News
The Growth of VR Contents With the Film Industry
The Growth of VR Contents With the Film Industry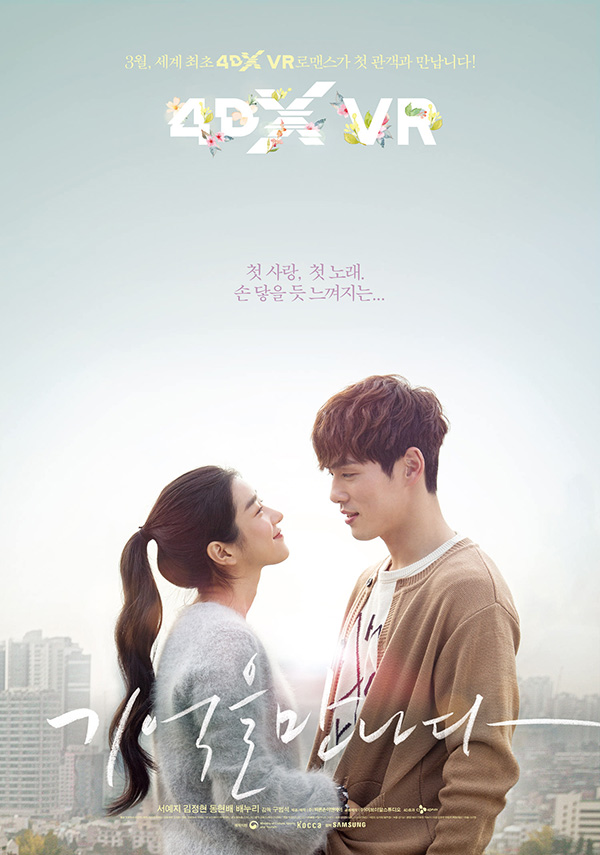 Where are Korean VR contents headed? VR technologies, which had previously been out of view for most of the public, have entered the public eye in the past few years through VR festivals and VR cafes (theme parks) in the city center, bringing VR technology closer to everyday life. The world of (2018), a movie in which the characters build real friendships while wearing goggles and exploring a virtual world together, no longer feels so far away.
VR - An art of space
One thing that is clear is that it is no longer practical to refer separately to VR contents as VR movies and VR games, etc. It is the shared opinion of current VR industry professionals that an entirely new genre outside the framework of movies or games is being created. Guest Programmer KIM Jong-Min, who installed the VR Village at the Bucheon Fantastic Film Festival, describes VR contents as an art form that exists in space, in which the user enters and experiences a space firsthand, as opposed to movies, which are a linear art that occur over time.
Continuing his thought, Kim commented that the masses have yet to feel the difference, as the VR technologies revealed to the public are still in their infancy.
Director of the Korean Movie Academy PARK Yu-Chan remarked that when VR productions use the established syntax for conventional movies it leads to errors, highlighting the need for an entirely novel platform for VR, into which people would need to gradually advance. Visitors to the VR section of the film festival were shown a VR movie while seated in a movie theater with a limited field of view.
The fact that viewers were put into a position in which they had to experience VR content – the whole point of which is to be able to turn around 360 degrees and experience a sense of space – in conventional movie theater seats demonstrates this lack of understanding of VR. Park stressed that we should not try to squeeze VR into the conventional platform for movies.
To create VR contents for material that can be fully realized in a conventional 2D movie simply for the sake of exploiting a novel and interesting technology will make the content less interesting for audiences. In other words, it is preferable to focus on content that can only be realized through VR. Director of [Buddy VR] (2018) CHAE Su-Eung had something to say about the numerous VR theme parks in the city center, which are operated on an hourly charge basis.
He pointed out that current VR business owners are not fully grasping the nature of VR, which is comprised of spatial units and not temporal units, like conventional PC cafes or karaoke rooms. Chae suggests that VR theme parks should transition to an unlimited use basis. However, it does not seem contents creators and VR business owners are not the only ones to blame for their being unable to properly comprehend the nature of VR. Chae's own VR movie [White Rabbit] (2018), which has an element of interactive storytelling, was classified as a game and not a movie by the Korea Media Rating Board.
Without a rating, it was unable to premiere. In other words, as [White Rabbit] ran on a computer, it was considered a game and not a movie. This is another example of how we are not yet completely ready to embrace this new technology called VR.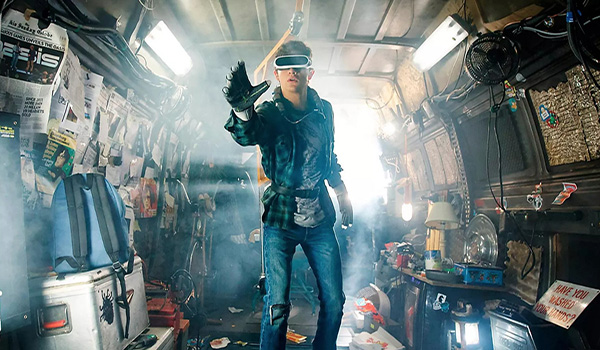 The future of VR jobs
These various incidents associated with VR contents show us what kind of attitude VR industry experts and workers need to take. First, they need to have communicative abilities that are not restricted by genres and domains. While conventional commercial films are clearly divided into pre- and post-production, VR contents require the involvement of technical experts, all the way from the planning stages.
JEON Woo-Yeol, President of VENTA VR, which has produced numerous VR movies and contents such as[BloodlessDongducheon] (2017), says they need producers who are familiar with media syntax but who are more knowledgeable in technical aspects such as programming.
While many producers study in media or film-related departments in college and then go on to produce VR contents, he says that this is not necessarily a prerequisite.
Jeon did admit that an understanding of media syntax does facilitate the entry into VR contents, though. As well, if we are to have better VR contents produced, government ministries need to sustain their support for at least a few years.
Director PARK Yu-Chan says that while the Korean Movie Academy currently administers an introductory VR curriculum, there is no way of telling how long this will last.
Here, Park's concern is this: Korean 3D movies exploded after [Avatar], but have since gone pretty much extinct; if VR movies are unable to produce tangible results in the short term, they may disappear from the scene just as quickly. Park added that even if the Korean Movie Academy discontinues production of VR movies, the data remaining from these few years of VR movie syntax and storytelling experience will be handed down to the next generation. Meaningful works only come from an artistic field when years of know-how and infrastructure have been accumulated, and this is no different for VR contents. However, the short-term nature of Korean policy support tend to focus energy over a short time, which can be followed by a quick loss of interest if tangible results are not produced.
We must paint a more long-term picture than we are doing now if we are to have better contents created and produce meaningful results in the Korean market or in overseas film festivals.
As well, it is necessary to provide support to directors or creators who have relevant know-how from VR movie production so that they can continue to produce VR movies. Programmer KIM Jong-Min stressed that we are only at the starting line for the VR platform. Dedicated theaters in which audiences can properly appreciate VR movies have begun to open up, and China has jumped on the bandwagon, planning to open numerous dedicated VR theaters. The rapidly growing VR industry has changed dramatically since last year, both in terms of contents and technology.
Although the public and aspiring VR contents professionals may feel that we are still lacking in worthwhile VR contents, perhaps we ought to continue to patiently watch the VR industry for a little while longer.
YOO Ji-Young, Correspondent, Ohmynews (alreadyblues@gmail.com)