K-Content News
Korean Startups – Beyond Unicorns to Decacorns
Korean Startups – Beyond Unicorns to Decacorns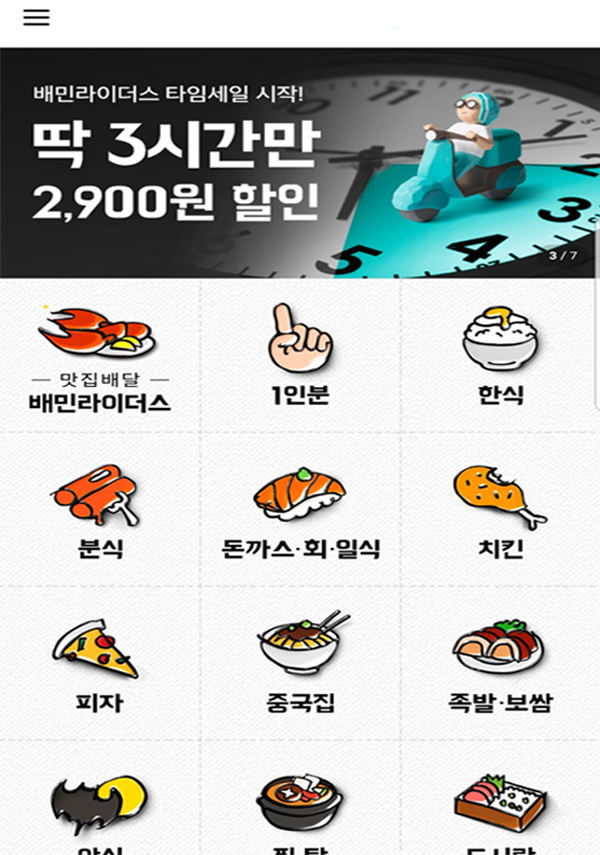 Startups embark on a rough path that it takes quite a bit of courage to walk on. It is necessary to take a look at the path taken by startup companies that have gone beyond being unicorns and are becoming decacorns. How did the large startups that passed the 'Death Valley' for startups and are spreading out to the future succeed?
An idea from a wish
Woowa Brothers Corp., which services the food delivery app 'Baemin', was a project that was started half-jokingly by CEO Kim Bong-jin and his friends. Woowa Brothers Team Leader Sung Ho-gyeong said, "Woowa Brothers was started when the iPhone was just introduced to Korea and there was a boom in the app store," and added, "The founders – including CEO Kim Bong-jin – did not expect the business to grow so much when they first started Baemin. They made this app thinking that an app like this would be useful when smartphones became more common, rather than thinking about starting a business."
"Baemin addressed two issues that needed to be solved in the delivery market at the time. First, many people would make orders by looking at flyers, but they were unable to view any feedback or evaluations. The second issue was the inefficiency of the flyers. For example, business owners would spend hundreds of thousands of won to print thousands of flyers, but it was impossible for them to measure exactly how many of those led to orders. So, in the beginning, Baemin aimed at solving these problems with the vision of developing the delivery industry using information technology."
It was a similar start for Korea's top fintech company, Viva Republica, which is behind the app 'Toss'. Toss offers various financial services such as viewing account and credit card payments, focusing on easy wire transfers. It was ranked 35th, the highest for a Korean company at the time, in the world's top 100 fintech companies selected by the global consulting company KPMG and fintech investor H2 Ventures in 2017. It also received a USD 40 million investment from the global investment firm, Government of Singapore Investment Corporation (GIC) and Sequoia China in June, recording a total investment of 130 billion won. It recently passed the 20 million download milestone.
Toss also started when someone had the idea that it would be nice to have this kind of service. Viva Republica CEO Lee Seung-geon said, "We are working from various angles to offer the best user experience based on a philosophy of working to resolve customer problems." He added, "Our goal is to make all financial transactions simple and easy, just with the Toss app." Starting at a time when the term fintech was still unheard of, Toss is a model success story of a startup that saw an opportunity based only on the idea that it was something that would be nice to have.
The powerhouse of the real estate O2O market, 'Dabang,' which was made by Station3, is another startup that became successful like this. Station3 Business Director Park Sung-min said, "The core value that we pursue is connecting people with homes to create better lifestyles." He added, "We are trying many things to make Dabang go beyond simply giving real estate information, but also to contribute to the advancement of real estate transactions such as credit card payment systems for rent, AI real estate right analysis services, and rent and lease price reports. Our goal is to construct an integrated housing platform that organically links all parties to the real estate transaction, such as 'Dabang' for tenants, 'Dabang Pro' for real estate agents, and 'Bangjuin' for owners." He also added, "Our success started with our will to create a transparent real estate market."
Focus on the essence of service
If you have found a tool to solve a problem in the market with the mobile revolution, and have the confidence to bring this into the larger ecosystem, then what is your next plan? A quantum leap is needed, and as a tool, you should look at collaborating with an existing business. The talking point that was common for all successful startups was the 'combination of offline and online'. This is because nothing is possible through online platforms alone.
The leisure platform business has a strategy on a similar context. Yanolja Team Leader Song Min-gyu said, "Yanolja presented the current leisure platform blueprint in March," adding, "At a press conference for entering the global market, it announced its exclusive partnership with Rakuten of Japan and presented its global R.E.S.T. platform vision with the concept encompassing all leisure and rest cultures including lodging, travel and activities." Here, the strategy to reinforce its offline environment stands out as well. Team Leader Song said, "To firm up the global R.E.S.T. platform, Yanolja opened the hotel brand 'heyy' targeting the global market, while also pursuing the leisure activity business in earnest. At heyy Chuncheon, which was the first hotel, it is not only possible to search for travel plans and leisure programs near the hotel through an unmanned system such as a kiosk, but there is also a community that is open to both travelers and locals to promote social gatherings such as one-day classes." Continuously expanding services, constructing an integrated leisure platform, and even engaging in offline hotel franchises were connected with its global strategy. Song also said, "We wanted to take on the challenge of spreading a proprietary O2O business model possessed by a domestic startup not only to other parts of Asia, but also to the worldwide market." He added, "Yanolja also plans to integrate Korea's business model and knowhow for success in the lodging and leisure market in Southeast Asia."
Article by Economic Review reporter Choi Jin-hong (rgdsz@econovill.com)