BIG PUMPKIN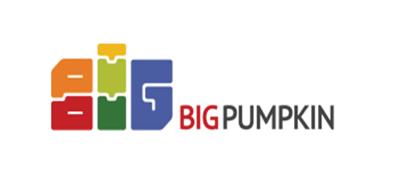 BIGPUMPKIN makes animations to lead comic, fun, emotional education.
Now we are making block animation 'Tobix' with 3D.
The characters (Tobix) using blocks play the main role in the animation, and through different transformations, each episode includes diverse, fun-filled stories.
The Tobix characters are not fixed but can be transformed by adding or removing blocks into a dinosaur, airplane, car, robot, crocodile, etc., which diversifies storytelling and also helps improve children's space perception and infinite imagination, and a creative ability to solve problems.
Also, we are sure that the fun and creative effect will be further enhanced by the fact that children can make, transform, and integrate the block characters on their own in the contemporary world where children's cognition and thinking develops fast.
BIGPUMPKIN developed mobile contents and we are making block toys.
Also we plan to develop fancy, clothing, toys and games with the mobile contents.

Video
Business Description
2011 06 Established Big Pumpkin Corp
2011 07 Attending Seoul Character Licensing Fair
2011 09 Attending Ace Fair in Gwang ju
2012 01 Attending Hong Kong International Licensing Fair
2012 06 Attending Anncy International Animated Film Festival
2013 06 conversion to a corporation named Big Pumpkin
2013 09 Present Producing Bling Bling Tonix
2014 01 Attending Hong Kong International Licensing Fair
2014 07 Attending Seoul Character Licensing Fair
2014 09 Attending Ace Fair in Gwang ju
2015 01 Attending Hong-Kong International Licensing Fair
2015 04 Patent application in America TOBIX BLOCK
2015 07 Received grand prize from Investment Promotion Division Ministry of Culture Sports and Tourism(Award Minister Prize
2015 12 Attending Asian Animation Summit
2018 Producing TOBIX Animation
Content
Related Companies