FRONTIS Corporation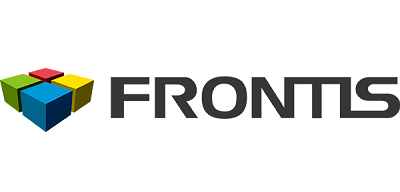 Frontis is preparing and evolving the future.

Frontis does not give up.
I was running out of fear for the world.
Even if the world does not know us and does not find us, we do not give up or despair.

Frontis has not forgotten the first time.
Even in a world where everything is changing, we always remember that initial excitement, strangeness, fear and preciousness.
We will leave warm affection with important customer, we will remember with heart and body warm front.

We are always challenging and overcoming.
We will think about the true future that can be achieved with our customers, and we will go ahead again.
We will transform and grow into a faithful and exemplary corporation of this country that is beautiful but not gorgeous, rich but not overflowing.

Business Description
Our main business areas are software development and related equipment for reliability measurement.
In August 2001, we established the application software development and supply business as the main business purpose by Chung Hyun-suek
In November 2005, HALT Chamver Korea signed a contract with South Korea for Chart Partner
Contracted CSZ with Korean exclusive partner, January 2012 Contract with PTC Channel Partner and established FRONTIS Academy
We have expanded our business scale.
In 2017, it has increased capital to 2,730 million won through capital increase several times, and now has industrial property rights such as business related patent rights and trademark rights.
Content
Related Companies