Banana Actually
Year of Production

2016
Content Type

Web/Mobile Content
Platform

Online Video Platform/MCN
Target Age

Adults
Quantity

3(min) 20Quantity Input
Summary
There are moments of love as sweet as a banana that people remember.
This is a love story of young adults who are in love, used to be in love, and wish to fall in love soon. The series features four couples, whose lives are shown to be interlinked as their stories progress. The stories, which are told from the guy's and girl's perspectives, naturally deal with sexual elements that everyday couples face. Some couples are about to develop deeper feelings for each other. Some have already fallen in love, but their relationship is not like it used to be. One thing is common: they are passing through the tunnel of the most beautiful time of their love lives.
Company Profile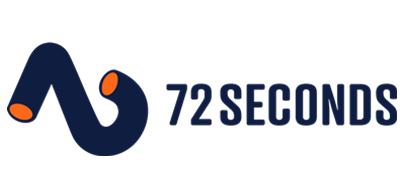 Broadcasting Startup
Premium short-form content creator "72Seconds" was founded with the motto "We create fun" in February 2015. Starting with the hyper-compressed drama "72 Seconds", and generating a large interest on online platforms through series like "The Ordinary Life of Miss 'O'", "Deux Yeoza", "Banana Actually", "Innerview", "72Seconds Desk", "Taegu Drama", "The Crow Building", "Man in the Shower", and "The Sensible Life of Director Shin", we are steadily producing and releasing new IP's.
Related Content