eLearning course, User manual, Marketing materials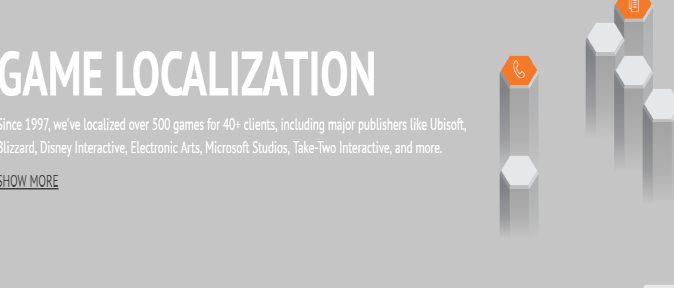 Summary
- eLearning course development and quizz creation
- user manual development
- marketing/promotional materials creation
- contents architecture, script/plotline development, copywriting, creating visual design, DTP, sound recording, translation/editing, teting, video/multimedia contents creation
- clients: Samsung, Microsoft, BMW, Cannon, MacDonalds, Kaspersky Lab, Adobe, Evernote etc.
Company Profile
Game Character Cartoon Animation Other
Logrus IT provides full-cycle localization of software, games and etc., including voiceover, testing and cultural adaptation. Since 1997, we have released 500+ localized game titles / AAA-scale projects such as Far Cry, Assassin's Creed, Watch Dogs, etc. for clients including Blizzard, Ubisoft, Cartoon Network for many others.
Related Content