Happy Dog TV Original Content
Year of Production

2020
Content Type

Other
Platform

TV Channel
Target Age

Family
Quantity

3(min) 1600Quantity Input
Video
Summary
Happy Dog TV Content :
- Co-created with specialists in veterinary science and animal behavior
- Adorable videos from over 60 different breeds of dogs, and cats
- Uses sounds of nature, ASMR, therapeutic music, and relaxing high-frequency waves
- Practical content for helping pets play, eat, sleep, and relieve stress even when they are alone

① Play Content ;
It developed through animal behavior research and studies. Content such as throwing discs, tug-of-war, and balloon popping can relieve pets' anxiety by satisfying their curiosity.

② Healing Content ;
The content developed for the psychological stability and relaxation of pets alone at home. Utilizes various sound effects, therapeutic music, and relaxing high-frequency to help them relax.

③ Happy Dog Music ;
Relaxing music and lullabies performed with sound effects that stimulate your pets' curiosity and traditional instruments from all across the globe.

Target Audience :

For Dogs and Cats - A companion-sitter for dogs and cats while you're away so that they will not feel lonely or anxious & Content that help increase emotional bonds between owners and their pets

For Humans - Special harmless videos applied "the power of cute" theory that show adorable dogs and cats to help babies and children with emotional stability and development. & Helps the elderly relieve their boredom and raise their happiness level,
Helps busy workers and homemakers relieve stress and relax
Company Profile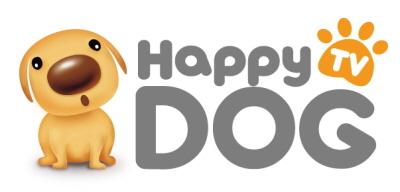 Broadcasting Character Music Other
Happy Dog TV is a functional channel specializing in caring for dogs and cats that are home alone. We air globally in South Korea, the United States, China, and other countries via digital platforms and devices that include IPTV, cable, satellite TVs, smart TVs, mobile phones, and tablet devices.

About Happy Dog TV Ltd. :
Happy Dog TV is a "digital healthcare" company that produces and distributes content for pets as well as people. The content is created through bio-convergence research and with help from animal behavior specialists in Korea. Moreover, Happy Dog TV is developing to become a "pet & healthcare specialized platform" in various pet-related fields such as e-commerce, pet sitting and training service, traveling, culture, and household appliances.
Related Content