#HonBap_stagram Season_1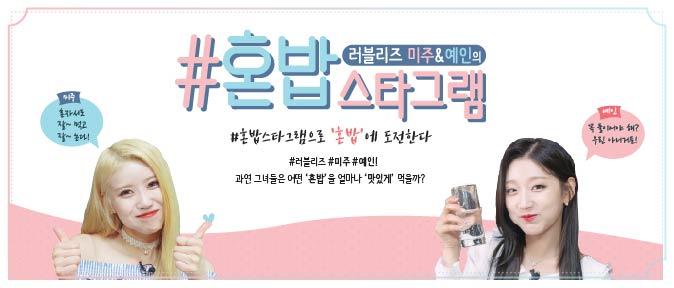 Year of Production

2017
Content Type

Entertainment
Platform

TV Channel
Target Age

Family
Quantity

40(min) 12Quantity Input
Summary
Should you dread eating alone? We don't think so!
We all can have a good time and enjoy eating on your own!
Eating alone is the culture of singles! 'Honbap' #Lovelyz #MiJoo #YeIn #honbapstagram honbap challenge!
As the level increases, they become more daring and bold enough to take on new challenges..
Will they be able to complete and enjoy the 'honbap challenge'?
Company Profile
Broadcasting
Berry Media is a media group that creates a new world with differentiated content.
We have five channels of various genres, including female lifestyle channel GTV, ReaL 4K channel UHDDreamTV, premium music channel GMTV, cooking variety channel CookTV, and daily sports channel Life Sports TV.
We produce content that is entertaining and touching to serve various media platforms including cable, satellite, IPTV, and mobile. Berry Media will actively adapt to the rapidly changing environment in the digital age and produce content that can be enjoyed anywhere.
Related Content