Kurvy's Alphabet Coloring Book
Summary
The Donglei Alphabet Coloring Book has applied augmented reality technology to existing coloring books that children like.
Through augmented reality, it has been developed so that cute objects in the coloring book can be experienced in both directions with interaction. It aroused children's curiosity and approached alphabet learning through play, making it easy to learn alphabets through fun. Objects protruding into augmented reality are characterized by a variety of movements, especially by reading words and sentences with the pronunciation of Brian, a native teacher, providing high learning efficiency for children whose pronunciation is important. In the self-developed Dongle Alphabet app, children can also provide games that write alphabets in order, making them feel a sense of accomplishment. In addition, the alphabetic video provided together is designed so that children with incorrect pronunciation can learn by matching their own mouth shapes and pronunciation because they cannot learn mouth shapes with masks during the COVID-19 period.
Company Profile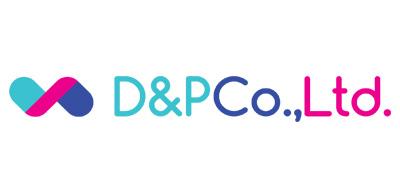 Character Animation Immersive Content Other
D and P Corporation specializes in the production and service of fairy tales and learning stories for children over 3 years old. We are also producing images, augmented reality, virtual reality, 2D interactive augmented reality interactive e-books along with paper books. In addition, we are producing and distributing character products and animations based on 'Lion King Gaby' series. D and P F Corporation is a wonderful company that provides children with new experiences by combining creativity and technology.
Related Content