Mind Blowing Breakthroughs
Year of Production

2017
Content Type

Animation
Target Age

Kids
Product Type

Others
Production Stage

IP
Detailed Genre

Edutainment
Video
Summary
: Baron Munchhausen is histrionic showman; This show, 'MIND BLOWING BREAKTHROUGHS is set to be a mixture between illusionism and scientific demonstration, which everything is possible. Every night, it will portray a very special and unique discovery that will challenge the minds of the audience forever with a ghost of greatest scientist of the history.
Company Profile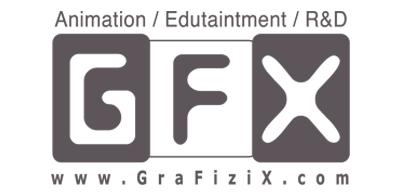 Character Animation Immersive Content Other
GFX has developed and produced qualified TV series animations which entertain children based on educational purposes.
With animation IPs, Mind Blowing Breakthroughs, FrienZoo, GFX produces family musicals, interactive performances, exhibitions, and VR contents. Producing educational V-tuber contents using AR techniques, holographic films, media façades, smart toys with 5G, GFX approaches to position as convergence contents production company in Edu-tech market.

Related Content