Mind Blowing Breakthroughs-Hologram Show
Year of Production

2018
Content Type

Live Video Content (Series, Movies)
Target Age

all
Product Type

Others
Production Stage

IP
Detailed Genre

Edutainment
Summary
Interactiv convergent show with hologram.
Displays CG character animation by floating hologram along with actual actor's acting.
Interactive contents with audiences' real time participation.
Company Profile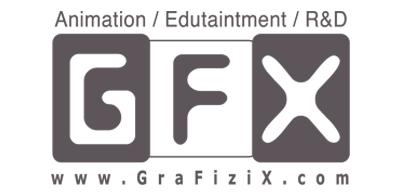 Character Animation Immersive Content Other
GFX has developed and produced qualified TV series animations which entertain children based on educational purposes.
With animation IPs, Mind Blowing Breakthroughs, FrienZoo, GFX produces family musicals, interactive performances, exhibitions, and VR contents. Producing educational V-tuber contents using AR techniques, holographic films, media façades, smart toys with 5G, GFX approaches to position as convergence contents production company in Edu-tech market.

Related Content