My Love From The Star
Year of Production

2013
Content Type

TV Drama (Mini-series)
Platform

TV Channel
Target Age

Teens
Quantity

60(min) 21Quantity Input
Video
Summary
Do Min-joon is an alien who lands on Earth during the Joseon Dynasty, but is forced to remain on the planet for four centuries. He has a perfect appearance, possesses enhanced physical abilities, and maintains a cynical, jaded view regarding human beings. He ends up in academia in the present day, working as a college professor, and meets famous actress Cheon Song-yi, the most famous actress in Korea. Song-yi is an obnoxious and entitled. She became a top star in her teens and never learned how to live a normal life. Min-joon falls in love with Song-yi just as he discovers that he only has three months left on Earth.
Company Profile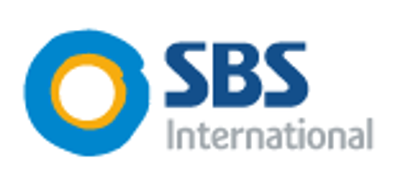 Broadcasting
Founded in 1992 as the American subsidiary of TY Holdings, SBS International has introduced SBS programs to audiences throughout the Americas. SBS's four channels - SBS HD, SBS PLUS, SBS STAR, and SBS CABLE - provide unparalleled access to SBS's critically-acclaimed and top-rated contents, including dramas, sports, news, and variety programs. The programs are distributed on terrestrial TV and major MVPDs, including DIRECTV, Verizon FiOS, Frontier, Spectrum, and Altice USA to 15 million households throughout the US. In addition, SBS' top drama series have been distributed to 18 TV stations in 14 countries in Latin America.

SBS International also acquires and airs exclusively on KLPGA and other exciting sports programs in the United States.

Related Content