Play Hotel Music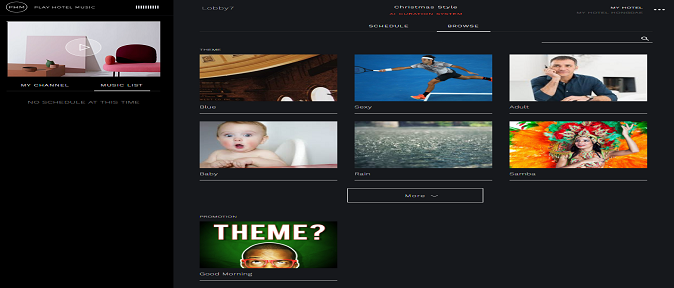 Summary
Play Hotel Music is a background music service with specialized features just for hotels. The product is designed to streamline the workflow in a number of different ways. The key features are:
- One Account. The PHM player allows music to be played in any space of your hotel at any time giving you an easy way to manage the hotel through any device
- Royalty Free Music. all copyright clear and royalty free, cherry picked by professional musicians
- Web Service. Everything you need in your web browser. No need to download anything or buy specialist hardware. Simply connect any device to your sounds system and experience PHM anywhere.
- Announcements. Easily integrate announcements using the PHM player. Seamlessly schedule welcome messages in the lobby or promotions at the bar without the need of stopping the music or switching to a different system.
Company Profile
Related Content