Tactsuit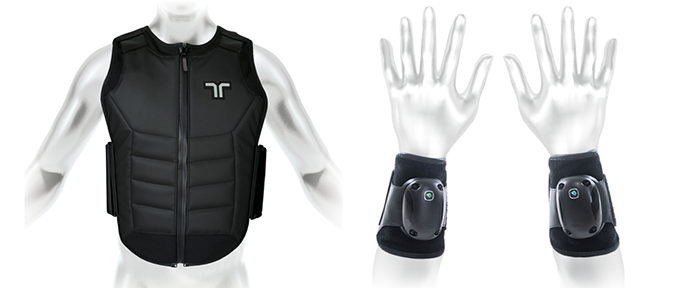 Year of Production

2017
Detailed Genre

Broadcasting
Video
Summary
TactSuit is composed of vest, sleeve, hand cover, foot cover, and face cushion for VR HMD. With more than 70 vibration actuators in total, they can deliver realistic tactile sensation to the torso, arm, hand, foot, and forehead. It works wirelessly via Bluetooth, has more than 10 hours of battery life, and can fit into everyone's body in one size. TactSuit is currently sold in over 20 countries around the world.
Company Profile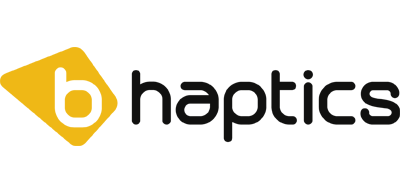 Game
With the growth of the virtual reality (VR) market, there is a rapid increase in the demand for technology that allows users to feel touch when touching things in virtual space. BHAPTITIS was founded in May 2015 to lead future tactile delivery technology.
?Our representative has developed a tactile illusion algorithm based on the ideas gained during the doctoral course of KAIST. Tactosy with this technology is a wearable product that can be worn on the wrist. Twenty vibration motors are driven by algorithms to create natural and diverse haptic feedback. Users will experience immersive experiences by wearing Tactosy, which delivers tactile feedback to audiovisual-oriented content such as VR games.
?In order to effectively introduce Tactosy to the market, we developed a sensible VR content that integrates with Tactosy. We have received favorable reviews from Busan G-STAR 2016 and San Francisco GDC 2017 through KOCCA support project. It is recognized.
Related Content