The Day I Die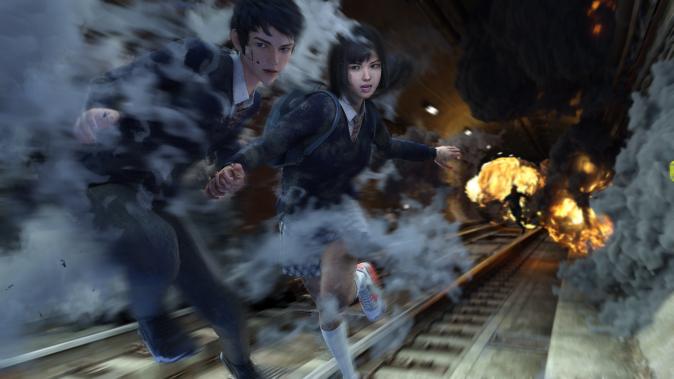 Year of Production

2022
Content Type

Animation
Target Age

Teens
Product Type

Others
Production Stage

IP
Detailed Genre

Action/Hero
Summary
An extreme disaster occurs in Gangnam Central Terminal - the largest and complex traffic/shopping hub of S.Korea.

Under the ruins, hundreds of people are struggling to survive,
but nobody knows not only why the disaster has occurred but also when they can be rescued.

In this situation, Ian Jeong, a protagonist as well as a suicide attempt, goes on a journey to survive with weak people against the evils and continuous disasters
and to find the meaning of lives.
Company Profile
Broadcasting Character Animation
Eyescream Studio was established as a TV CF and Exhibition film CGI service provider in 2006. Since 2010, the studio commenced developing own creative animations.

The first animation "Detective Arki" won 'Best Technology Award' on 2011 SPP Competition. Then the studio produced "Duda & Dada" TV series animation with EBS which the top Korean broadcasting station for children is. It has been broadcasting on EBS since Dec 2013 and got no.1 view rating among other kids' contents aired at the same time.

In the global market, it was distributed to China, France, and Russia also LATAM. Especially, in China, there are indoor theme parks but also specialized cinemas for "Duda and Dada 4D-ride action series".

Now in the studio, the first feature film "Duda & Dada: The secret of Hoohoo Island" is successfully released in the domestic market. We are working on animation projects for new-media platform which are on the pre-production stage.
Related Content