ENTEREAL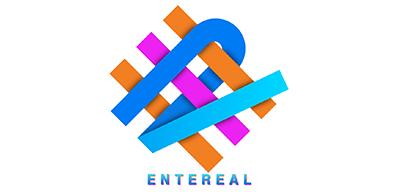 Entereal Co,. Ltd was established in 2014, a professional developer that specializes in physical interactive
Games, AR Solutions, mobile games and others, where its core personnel with seven years and more of
experience in digital dart development and distribution, launched the [Darts-I] in july 2018, successfully
completing a field testing that lasted for over six months for a full fledged commercialization in 2018. After its
establishment it has been completing business start up projects, where in 2016 it was awarded with venture
certifications and received investment funds from the Korean Venture Investment Angel Matching Fund.
Video
Business Description
2014 Established Corporation
3D Printing Game Development Puzzle and Village
2015 PUZZLE MONSTER DEVELOPMENT JAPAN SMARTPASS SERVICE
DEVELOPED T-REX AR GAME MACHINE
2016 LUA WALK APP FOR WEARABLE DEVICES
2017 DEVELOPED DIGITAL DARTS MACHINE DARTS-I
DEVELOPED MULTIPLATFORM GAME JURASSIC WAR
2018 DEVELOPED AR VIRTUAL MANUAL SOLUTION
DIGITAL DARTS MACHINE DARTS-I RELEASED
QUIZ SURVIVLA MOBILE DEVELOPMENT
2019 IAAPA Exhibit Darts-I
2022 Catch-Teenieping Arcade Released
Catch-Teenieping Magic Photo Development
Content
Related Companies