A Chance to live Again
Year of Production

2019
Content Type

Mobile Online (Scroll View)
Target Age

All
Quantity

81
Video
Summary
Lee Yuri, a staff of human resources department at EG Group,
and Lee Yul, the youngest daughter of the EG Group chairman,
fall from the 15th floor of the company building at the same time.
Yuri wakes up first, but She is in Yul's body?! Yuri, who is in the body of the chairman's youngest daughter, believes that her soul will place on her body soon,
and yells out "I will spend money as much as I want, and have revenge on people who bullied me in the company!"
But there is a problem that Lee Yul has a fiance and they are going to get married!
What is worse, there are a lot of difficulties for playing 'being celebrity'.

Company Profile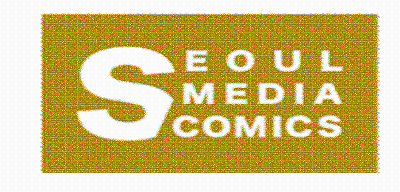 Cartoon
SEOUL MEDIA COMICS, INC. is a subsidiary of SEOUL CULTURAL PUBLISHERS, INC. which is expanding its scope to various media businesses such as cartoons, magazines, newspapers and media, and creating new values of Korean media culture. SEOUL MEDIA COMICS, INC. was separated from SEOUL CULTURAL PUBLISHERS, INC. to make strategic growth and expand business field with not only publishing contents also webtoon, web novel on 1st March, 2018.
Related Content