A MOONLIT SWORD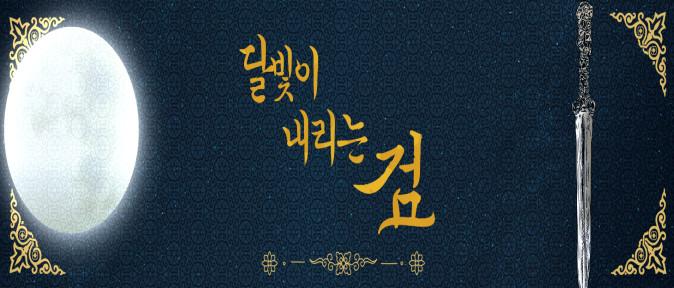 Summary
Topic
The story of the struggle and rebellion between powers back to the fictional Eastern Empire.
Fantasy elements such as reincarnation, mysterious objects, and demons are added, and a variety of characters full of individuality leads to a dense narrative throughout the story.

Summary
Yuri, the queen whose growth has stopped at 12.
She was forgotten in the corner of the palace and decided to fight against the black king.
The owner of the northwest, notorious for his murder, and sword, was already rumored to have been cursed after his three wives died in succession.
Yuri, who became his fourth bride.
Is this an opportunity or another despair?

"Is there anything the King wants from me?"
The black eyes of the Black King were fixed to her for a long time.
His abyss-like eyes seemed to pierce deep inside that even she didn't know, making her nervous even though she did nothing wrong.
"Survive."
Company Profile
Startup Music Animation Cartoon Character Game Broadcasting
A creative group viewed from the reader's point of view.
Related Content