CV Brothers
Year of Production

2021
Content Type

3D Animation
Target Age

Kids
Quantity

11(min) 26Quantity Input
Production Stage

IP
Detailed Genre

Comedy
Summary
'CV Brothers' follows a buddy comedy adventure which is based on the 12 Asian Zodiac animals. Caro the cat and Vidal the moon bear want to be 12 animal Zodiac the who are representatives and celebs of the Animal city. Everyday they have competitions with 12 Animals or bring funny solutions to get in. Unexpected and impassioned Caro and a thoughtful smart boy Vidal strive for their goal, they find the way of life with true friendship and diversity in every episodes.
Company Profile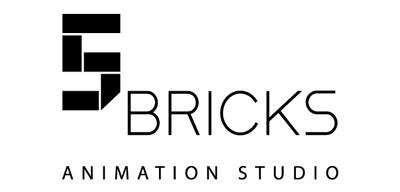 Animation
5Bricks is a professional animated contents company based in Seoul, Korea. Composed of professionals such as writers and animators, designers and musician who have passion and love in the field of animation, we pursue producing contents with creativity and diversity from the warm stories to the visual interesting.
Now some animated projects have been produced with from high quality and warm hearted stories to connect and communicate with the world. One of them is a slapstick-action comedy TV series animation, 'Tata and Kuma. Also another project, 'Amazing12' is in pre-production, which is based on a Korean traditional tale, 12 zodiac.
Related Content