FrienZoo Shadow Play Theater
Video
Summary
FrienZoo Shadow Play Theater allows you to naturally understand the light and formative principles, play various role plays, and develop your storytelling skills. You can also use it as a teaching material for language learning by linking with your app besides creating your own story and imagination through shadows.
Company Profile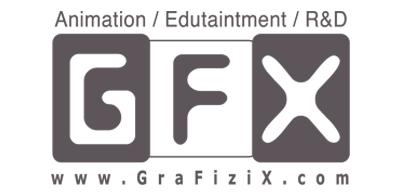 Character Animation Immersive Content Other
GFX has developed and produced qualified TV series animations which entertain children based on educational purposes.
With animation IPs, Mind Blowing Breakthroughs, FrienZoo, GFX produces family musicals, interactive performances, exhibitions, and VR contents. Producing educational V-tuber contents using AR techniques, holographic films, media façades, smart toys with 5G, GFX approaches to position as convergence contents production company in Edu-tech market.

Related Content