Midnight Horror Story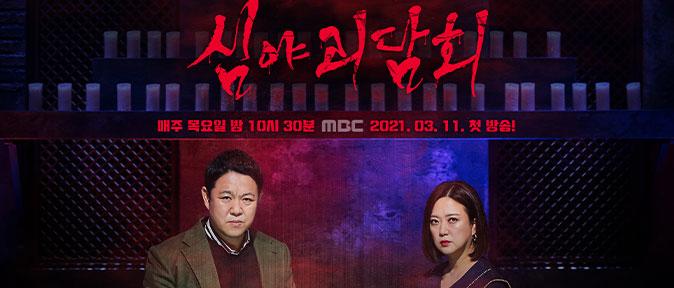 Year of Production

2021
Content Type

Format(Non-Scripted)
Platform

TV Channel
Target Age

Adults
Quantity

70(min) 50Quantity Input
Summary
"Watch something scary when you are lonely. Then you won't be alone any longer". Scary and interesting bedtime stories your grandmother told you as a child, stories your parents told you, things that happened while traveling with friends, scary stories of the military, scary stories about elevators, scary stories about ghosts underwater at fishing sites, strange stories that aren't about ghosts,... This horror story talk show brings you the scariest and strangest of them all along with sleepless nights.

'Midnight Horror Story' is the first horror storytelling competition launched in Korea which dragged the attention of all horror maniacs around the globe. The program has its unique format identity which could be visualized into the rule and the set design. The performance is outstanding.

Company Profile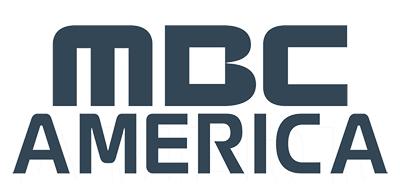 Broadcasting
Founded in 1991 in Los Angeles, California, MBC America broadcasts, distributes, and sells programs from MBC in Korea to United States, Canada, and Latin America.

MBC is a public broadcaster established in 1961 in Korea, and it has become a leading broadcaster in the Korean content industry by producing popular dramas and entertainment shows for 60 years. MBC's content has been exported to 50 countries in Asia and around the world, and its representative programs include "King of Mask Singer," "Physical 100," and "Daejanggeum."

MBC America is a U.S. subsidiary of MBC and is responsible for broadcasting rights and format sales of all of MBC's content, including dramas, entertainment, and documentaries, in the U.S., Canada, and Latin America.

MBC America is actively collaborating with famous broadcasters and production companies in the United States, and it has sold the format of "The Masked Singer" to FOX and the format of "Celebrity Show Off" to TBS in the United States.


Related Content