Rollercoaster boy, NORI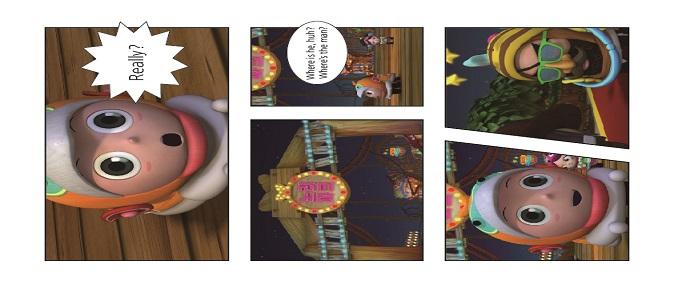 Year of Production

2017
Content Type

Mobile Online (Cut/Page View)
Target Age

All
Quantity

13
Summary
You can read a fun and adventure animation through a book!
We are offering animated comic book based on a TV series which are broadcasting in Korea, China, India, North America, Asia countries and so on. We publish TV series 'Rollercoaster boy, NORI' to a capture book, so that readers can enjoy our great production ability and feel excitement.
We edit 4 episodes from TV series as a one book, speedy story telling and lots of topics will entertain readers.
Company Profile

Game Character Animation
"XrisP creates future through the use of 'CRISPY' and 'CRUNCHY' content."
XrisP provides service on planning, producing and publishing for the creation of initial content source. XrisP was founded in 2012 and actively developing animation contents (Rollercoaster Boy Nori, The story of Bookworm GOGO, Panda Wang, etc. for TV and movie), hardware (Nori Smart RC Car, Nori 4D racer, VR/AR) and software.
XrisP is currently building Digital Interactive Kids playground in Germany, Korea and China based on its IP, Rollercoaster boy, NORI
Related Content