Sudden Ground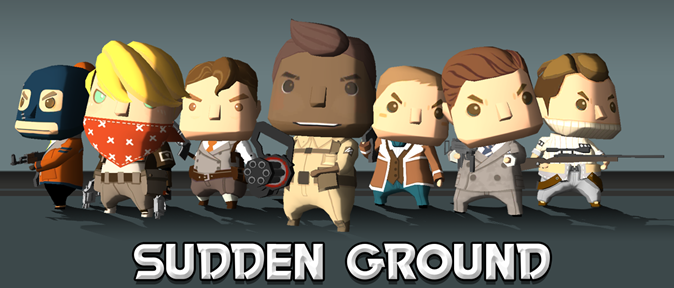 Year of Production

2018
Content Type

FPS/TPS
Target Age

All
Art

3D
Service Step

In Service
Video
Summary
Pick your hero among various cute characters! And join the fight!
Use Super Jump skill and jump like your the Hulk!
Or the Shield skill to get high defense equivalent to vibranium metal!
Each character has their own unique skill, so pick the one that fits your taste!

▶Brief introduction◀

- Easy to control
- Online multiplayer shooting game
- Characters with various weapons and skills

▶Game description◀

▶ 6vs6 real-time online multiplayer mode
- Join the game right away! There is no waiting time
- Big heads, a bit easier to shoot head shots?! Newbies can also make head shots?!!
- Max 12 players can join and play together

▶ Strong characteristic, unique characters
- Characters has their own unique skills, such as Super jump, See through, Flame thrower, etc.
- Use sniper rifle and enjoy sniping! Or a shot gun and show the rage of a terminator!
Over 30 various weapons, weapon of choice
- Express your personality via costumes.
Company Profile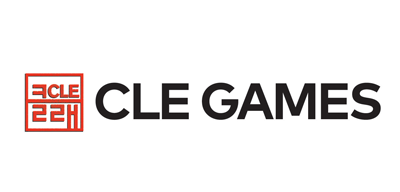 Game
Clegames is specialized in RPG and SLG mobile game. Clegames is developer , publisher
1. Number of employee : 50
2. History
1) Oct. 2013 :Established
2) Nov. 2013 : Publishing agreement with Com2us
3) Feb. 2015 : Soul Seeker RPG global launched(155 countries)
- 10 Milion downloaded
- Ranked Top 10 in gross revenue of RPG Genre in 59 countries
3) Jun. 2015 : Investment from VC(Kolon Investment)
4) Sep. 2018 : World beast war global launched. Google , Apple global featured
5) Nov. 2018 : Soul seeker 6 knights global launched. Google global featured
6) Mar. 2019 : Civilization War (SLG) global launched. Google global featured
Related Content