Tempted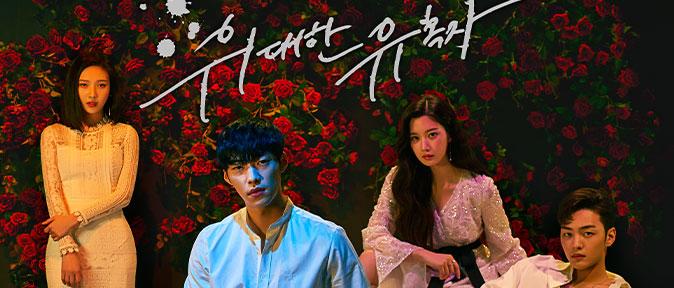 Year of Production

2018
Content Type

TV Drama (Mini-series)
Platform

TV Channel
Target Age

Adults
Quantity

70(min) 16Quantity Input
Summary
"I want to be a great tempter in my next life. I'll love with half my heart and never suffer the despair of being abandoned." People naturally want to be the seducer when it comes to relationships. However, once you go through a torrid relationship, you realize the folly of your youthful aspirations about love. "Tempted" is about dangerous relationships young men and women jump into without realizing they are giving up their lives, and the risks and beauty of romance in their twenties.

Rich and privileged twenty-somethings uncover their true motives and reveal their depravity while playing a dark and dangerous game. A romantic melodrama that depicts the lives of a young man and woman who begin to discover their true feelings whilst playing the dangerous game of love. The show is based on the classic 18th-century French novel Les Liaisons Dangereuses by Pierre Choderlos de Laclos.

Student president Choi Su-ji (Moon Ga Young), Kwon Si-hyeon (Woo Do-hwan) eldest heir of the JK Group, and casanova Lee Se-ju (Kim Min-jae) have been best friends since childhood. Su-ji's current boyfriend, Lee Ki-young (Lee Jae-kyun) humiliates her and her mother for trying to use him to climb up the social ladder and breaks up with her. As the last straw, when Su-ji's mother and Si-hyeon's father announce their engagement, the trio devise a plan to hit two birds with one stone.

Eun Tae-hui (Park Soo-young) is a hardworking female college student who no longer believes in love after watching the demise of her parents' marriage. Su-ji finds out that Tae-hui is Ki-young's first love, and asks Si-hyeon to seduce Tae-hui and then break her heart, as a way to prove his loyalty to Su-ji. After proving which, Su-ji and Si-hyeon will marry to prevent their parents from doing so themselves.

However, all does not go as planned, when Si-hyeon and Tae-hui begin to actually fall for each other. The strain this puts on the trio's friendship, Tae-hui's reaction after seeing their true faces and Ki-young's thirst for revenge make up the rest of this drama.

Company Profile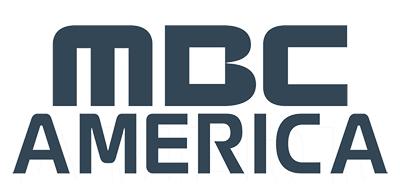 Broadcasting
Founded in 1991 in Los Angeles, California, MBC America broadcasts, distributes, and sells programs from MBC in Korea to United States, Canada, and Latin America.

MBC is a public broadcaster established in 1961 in Korea, and it has become a leading broadcaster in the Korean content industry by producing popular dramas and entertainment shows for 60 years. MBC's content has been exported to 50 countries in Asia and around the world, and its representative programs include "King of Mask Singer," "Physical 100," and "Daejanggeum."

MBC America is a U.S. subsidiary of MBC and is responsible for broadcasting rights and format sales of all of MBC's content, including dramas, entertainment, and documentaries, in the U.S., Canada, and Latin America.

MBC America is actively collaborating with famous broadcasters and production companies in the United States, and it has sold the format of "The Masked Singer" to FOX and the format of "Celebrity Show Off" to TBS in the United States.


Related Content