Welcome to Kim's Boutique
Year of Production

2020
Content Type

Mobile Online (Cut/Page View)
Target Age

All
Quantity

71
Summary
The poor girl only had her sister in this whole world,
but now the sister is dead, leaving the girl all alone.
The girl was subsequently sold on some little amount of money,
but while she was waiting for a new master,
she was taken into favorable view of the duchess of Asteria.
In her castle, she finally meets her new beautiful master...!
Where is the wheel of the fate taking them?
A lovely and sweet story, in the world where the bless of God,
magic and science coexists.
Company Profile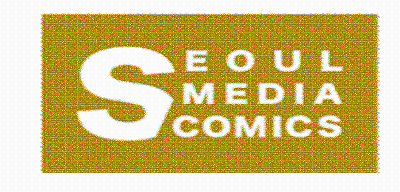 Cartoon
SEOUL MEDIA COMICS, INC. is a subsidiary of SEOUL CULTURAL PUBLISHERS, INC. which is expanding its scope to various media businesses such as cartoons, magazines, newspapers and media, and creating new values of Korean media culture. SEOUL MEDIA COMICS, INC. was separated from SEOUL CULTURAL PUBLISHERS, INC. to make strategic growth and expand business field with not only publishing contents also webtoon, web novel on 1st March, 2018.
Related Content