PINGO ENTERTAINMENT CO.,LTD.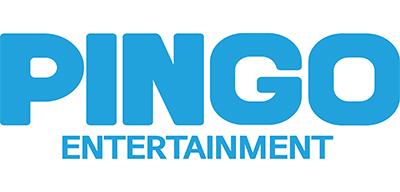 Music
Animation
Character
Startup
Website : http://pingo.kr
Location :

107 60 Jejung-ro Nam-gu Gwangju 60, Jejung-ro, Nam-gu, Gwangju, Korea
Established in 2016, Pingo Entertainment specializes in planning and producing full CGI Animation for TV series and theatrical versions of 3D animation. We are a talented team of specialists from various fields of animation. As a multimedia entertainment company, we not only want to develop our original ideas into high quality content, but want to contribute our skills in planning, developing, producing, and licensing globally. Like how the word "pingo" means to draw in Latin, we plan to draw out our animation dreams as Pingo Entertainment.
Video
Business Description
2021
'Shasha & Milo' chosen for the ' 2021 KOCCA Local Animation Early Stage Production Support Program'
'BBOONG UH CAFE' x Lotte Outlets (Gwangju Suwan Branch) x 4th Honam Business Association Recipient
'PIMPIM Kizel' music release and distribution
2020
Participated in 30 minutes of rendering, lighting, and composition for 'KATURI' movie
Participated in 30 minutes of modeling, animation, rendering, lighting and composition for 'PORORO' movie season 6
Grand prize winner of 'G.Idea Gwangju Creative Goods Competition' held by 'Gwangju Contents Korea Lab'
'BBOONG UH CAFE' chosen for the '2020 Support Program for Outstanding Start-Up Companies' and YouTube channel launch
'GigaBuilder' chosen for the '2020 Gwangju Planning & Design Studio Pilot Support Program'
 Signed a licensing agreement and product launch with BeaverBlock on PimPim BabySign'
Participated in animation, lighting, rendering, and composition for the 'Superwings' Movie
2019
Signed Co-Production Agreement with 'Zodiak Kids' on animation 'Shasha'
'PimPim 5 emotion songs' music release and distribution
'PimPimKizel' chosen for KOCCA 2019 Scalability Animation
Participated in production of '2019 Pororo Treasure Island Adventure Movie' (ⓒOCON / ICONIX / EBS / SK broadband)
Participated in production of 'Katuri Season 3' TV animation series
2018
Corporate Establishment (Representative: Hee Seok Shin)
TV animation series 'PimPim 5 Emotion Songs' Airs on KBS2
TV animation series 'Shasha' chosen for 'KOCCA 2018 Pilot Production Support Program'
TV animation series 'Shasha' won best project from 'KOCCA 2018 Animation Pre-Production Bootcamp'
Establishment of R&D Laboratory
2017
Participated in production of 'Super Wings Season 2' TV animation series
Full production of 'Wonder Balls Season 2' TV animation series
Full production of 15 episodes of 'KATURI Music Version'
'2017 Gwangju Planning & Design Studio Levelup Project Production Support Program' recipient
2016
'2016 Gwangju Planning & Design Studio Support Program' recipient
Establishment of PINGO ENTERTAINMENT
Content
Related Companies