The Pinkfong Company, Inc.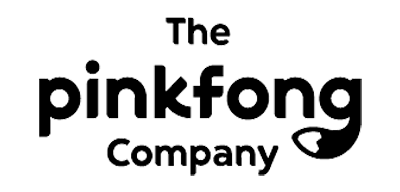 Broadcasting
Game
Character
Cartoon
Animation
Music
[A Global Family Entertainment Brand]
The Pinkfong Company is a global entertainment company that delivers content and entertaining experiences around the world. Driven by award-winning brands and IPs, the company has created and distributed a range of content across genres and formats including original animated series, world live tours, interactive games, and more. Believing in the power of entertaining and engaging content, The Pinkfong Company is committed to connecting people around the world and bringing joy and inspiration to worldwide audiences of all ages.

In 2022, The Pinkfong Company has been named to TIME's annual TIME100 Most Influential Companies list—an extension of the annual TIME100 list of the world's most influential people—that will highlight 100 companies making an extraordinary impact around the world.

Pinkfong Songs and Stories is the No.1 kids YouTube channel with 94 million subscribers worldwide (as of February 2022). The Pinkfong Company thus became the first domestic children's entertainment brand to surpass 50 million subscribers, and the "Baby Shark Dance" video has been holding its position as the No.1 most-viewed video in YouTube history since November 2020.
More than 5,000 Pinkfong videos with colorful visuals and catchy songs are available on a variety of channels including Pinkfong mobile apps, Netflix, YouTube, Amazon video and other OTT channels, as well as linear TV across the globe.We also have a strong presence in the app market with 170 interactive and entertaining apps for kids recording over 400 million downloads across 164 countries. Baby Shark Dance video became viral around the world with the hashtag #BabySharkChallenge, resulting in 1M cover videos from all around the world. The song also hit top 40 on US Billboard Hot 100 as well as UK Official Singles Chart.
Video
Business Description
Launched 170 Pinkfong apps series in the App Store of 164 countries. Over 400 million downloads in total. Ranked #1 in the education sector in 112 countries. 94 million subscribers in YouTube worldwide. The "Baby Shark Dance" video became the No.1 most-viewed video on YouTube and first YouTube video to reach 10 billion views. Partnered with more than 30 countries globally, including the US, UK, MENA, SEA, LATAM, China, and etc. Pinkfong Baby Shark brand licensing toys with WowWee and Cardinal. Nestle's Pinkfong Baby Shark Lolli in Malaysia sold 5 million ice creams within a month after the launch.
Content
Related Companies