VOLTHOLE Inc.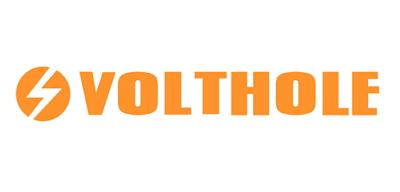 Website : http://www.volthole.com
Location :

Global Game Hub Center 901 54, Changeop-ro, Sujeong-gu, Seongnam-si, Gyeonggi-do, Korea
Since its establishment in April 2014, Volthole has focused on developing VR related contents (mobile, broadcast broadcasting solutions, etc.).
By focusing on the development of a solution to build a game broadcasting platform that enables audience participation based on the technology developed for VR for many years, we have secured a solution to build a cloud streaming game platform and are currently developing a platform that enables game broadcasting services including VR.
The future cloud streaming market has become a next-generation food item, as the commercialization of 5G networks reveals the weaknesses of the previously scarce streaming technology.
Volthole aims to lead the game broadcasting market by building platforms and providing solutions based on 5G cloud streaming network technology, which is predicted to be the next market, playing games on any device, anytime, anywhere.
Video
Business Description
Volthole has secured the Cloud Streaming Platform Deployment Solution Obserview360 with its patented technology.
The solution Obserview360 is,
1. Multiple games are streamed simultaneously from a traditional system where only one game is streamed from a single operating system.
2. Traditional way of streaming one game to only one person enables simultaneous streaming to a large number of users
3. This solution mixes video and audio to send to external media platforms (such as YouTube, Twitch, etc.).
We have introduced our solutions to SKT's viewer participating game broadcasting platform, Watch n Play, and are discussing with KT's eSports Live platform about introducing our solutions.
Volthole plans to focus not only on the domestic market but also on overseas markets, and is currently in talks with Live Interactive Streaming Solutions Company Agora.io, a U.S. based provider of solutions.
Content
Related Companies