2 Eyes Monster
Video
Summary
Title: 2 Eyes Monster
Target Age: 7~13 years old and/or Family for theatrical animated feature
Format: Full 3D HD TV Series (2' x 100eps or 11'X 52eps) and/or 85' feature
Genre: Slapstick comedy
Story: It is a combination of crazy characters and offbeat humor, revolving around the misadventures of an average guy who unexpectedly switches between sing-songy positivism and gut-wrenching negativity…. All leading to monstrous laughs.

There is something bizarre about each and every citizen of Monsterville. However, the most physically challenged of the bunch is a round-bellied chap named 2-EYES – a likeable dude with, well, two eyes. The blue eye gives him an overly-trusting, sunshine-&-lollipops outlook on life, while the red eye turns him into a furious, frustrated grouch. His flip-flop mood swings happen anytime and anywhere!

Company Profile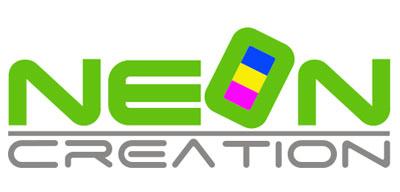 Character Animation Other
Neon Creation produces traditional 2D, 3D CGI, Flash animation, Toomboom Harmony and 3D stereoscopic shows.
Neon Creation has been worked for Warner Bros, Nickelodeon, Cartoon Network Int., Moonscoop/ Splash Entertainment, Xilam in France and worked with Millimages in UK/France and more.
Neon Creation is currently developing its own projects, co-producing with domestic/international partners and doing service work for domestic projects spanning pre-production to post-production and for overseas projects as well. Neon Creation Inc. is expending VFX for live-action producers.
Neon Creation also acts as agency for domestic and int'l projects to bring co-production deals and to distribute them worldwide.

Related Content