FrienZoo
Year of Production

2017
Content Type

2D Animation
Target Age

Preschoolers
Quantity

9(min) 78Quantity Input
Production Stage

Completed Programs
Detailed Genre

Sitcom
Video
Summary
Hungry and tired, farm animals arrive at a zoo and start to live in a petting zoo area. They are so curious about wonderful and sophisticated zoo animals and want to be friends with them. But, it's not easy to get along with because they're too common animals, a DONKEY, CAT, ROOSTER, and DOG.
Company Profile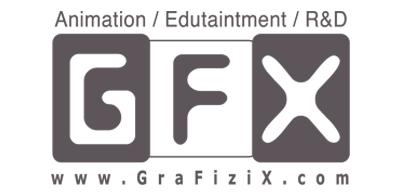 Character Animation Immersive Content Other
GFX has developed and produced qualified TV series animations which entertain children based on educational purposes.
With animation IPs, Mind Blowing Breakthroughs, FrienZoo, GFX produces family musicals, interactive performances, exhibitions, and VR contents. Producing educational V-tuber contents using AR techniques, holographic films, media façades, smart toys with 5G, GFX approaches to position as convergence contents production company in Edu-tech market.

Related Content