Character Link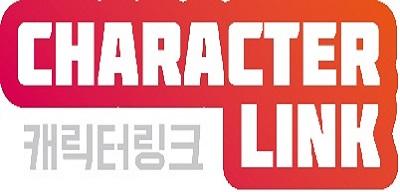 Character
Animation
Fashion
CHARACTER LINK continuously discovers various K-contents (characters, animations, webtoons, fashion IPs, etc.) with long-term global commercialization potential to grow into a K-contents brand representing Korea that will be loved consistently around the world for a long time. We are a company specializing in globalization of K contents.
In addition, since its establishment in 2011, our company has been providing various domestic and foreign contents including 30 to 40 various K contents that have been in business since its establishment in 2011. We are a content branding and marketing specialist who constantly creates opportunities.
CHARACTER LINK creates fresh and interesting content collaboration matching opportunities with brands from many countries around the world beyond Korea or with general companies that need content, and develops various content business models that content can have and collaborates through this. We strive to create a global content revenue model by continuously building a network through content with our partners.
To this end, CHARACTER LINK has entered into global business contracts with K contents (characters, animations, webtoons, etc.) in the early stage of the character business, which have an average of 2-3 growth potentials per year for the past 11 years. We strive to meet the long-term growth opportunities and timing of content by continuously developing new artworks so that the time to catch them can be accelerated, and continuously releasing new character products through constant communication with licensees both inside and outside the play.
Through these efforts, CHARACTER LINK has been operating since 2015 in Middle East (BES Middle East Contents Market, 2015, 2016, 2017, 2019), Japan (Character Fair in 2015), Character Licensing Fair (Korea, 2015, 2016, 2017, 2018), Hong Kong Licensing Show (2016, 2017), Hong Kong Mama Show (2015), China Hallyu Expo (Chongqing 2016), Indonesia Contents Market (2018), Lima Show in the United States (2017), Russian Hallyu Expo (2019, Moscow), etc. We participate in various content markets to promote K-contents and seek opportunities to grow various brand businesses.

Video
Business Description
1. CHARACTER LINK Character content link business
Licensee business agency – Connecting ongoing domestic and foreign character contents with more than 400 domestic and foreign partner companies (licensee companies and brand companies) networks
Ongoing character content – Louette Biden, Jakeun Kong and Chankeun Kong, Balloon Friends, Tomamon, Ddung, Jelly Bear, Beop Mickey, B-Family, Teddy Island, Buddy Friends, Silly Fairy Weng (Korean content so far). Tomo-kun (Japan) ). Pingu (Japan), Simsim Rabbit, Sea Exploration Team Octonut (UK), Mook (France) and 10 others.

2. CHARACTER LINK Character product distribution link business
Overseas online and offline distribution that wants to import K content products and connect mobile online distribution lines of SNS (Instagram, Facebook, Kakao Gift, Kakao Story, etc.) rather than the existing distribution line (market) conducted by character licensee companies By continuously discovering opportunities for product export through connection with partners, it facilitates new revenue opportunities for licensee partners and smooth expansion into various markets such as the global market, thereby supporting the increase in sales of character licensee companies and natural long-term bonds through this. maintaining a relationship

Content
Related Companies