Lian Contents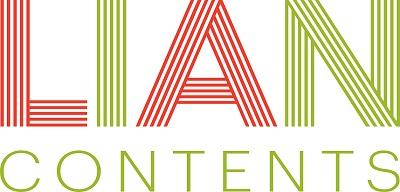 Website : http://www.liantv.com/
Location :

Woojin Bldg., 303 50, Apgujeong-ro 42-gil, Gangnam-gu, Seoul, Korea
Lian Content is a content distribution company that links various high-quality video contents in Korea with broadcasters and platforms around the world.

We have close relations with European countries such as the Americas, Britain, France and the Netherlands as well as major Asian countries such as Taiwan, Hong Kong, Japan, China, Vietnam, Thailand and Malaysia based on Korea.
We provide excellent visual content of a wide variety of genres including drama, variety shows, music broadcasts, documentaries, and animations to media around the world. We also provide additional business such as new media business, DVD, publishing, event, concert, medical tourism agency There is.

Based on our long-term know-how and close trust with our domestic and overseas partners, we are making our Korean content more stable and more active.
Business Description
Korean drama, entertainment, documentary, etc. - Distribution of various Korean contents worldwide
Taiwan drama import and distribution? (Distribution worldwide including Korea)
Content investment
Overseas performances of K-pop singer and Korean actor
Korean brands and companies overseas? Promotion
Coordination of overseas activities by Korean stars
Drama, Performing Arts and Performing Program - Global Co-Production Coordination
Content
Related Companies