Samchung Train Museum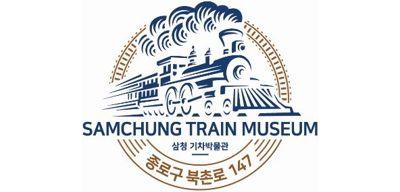 We are mainly manufacturing steam trains, diesel trains and high-speed trains that existed in the railway history are scaled down to 1/32, 1/48, 1/64, 1/87, 1/120 or 1/160 to make model trains. The entire quantity is exported.

Model trains are designed based on surveys, drawings, photographs and reference samples of actual trains. They are made by procuring mold, electronic parts and press parts, assembling precise casting parts, and painting in the same colors.

Motor and the other electronic components are used to create various motions including forward and backward movement, whistle sound, bell sound, engine sound, steam sound, smoke generation, sound of engine drivers, headlight and taillight.

Video
Business Description
1. Technology to Develop and Operate Model Train Diorama
- technology to make sets to operate model trains
- technology to make train display with simulated motions
- having experience in operation of train museum

2. Development of Precise Casting Parts to Make Model Trains
- precise casting technology to express detailed parts of scale model trains
- development of precise casting parts that simulate actual motions

3. Mold Technology to Make Model Trains
- mold technology for die casting
- mold technology for plastic injection molding
- mold technology for development of industrial machine parts and automotive parts

4. Development of Die Casting Parts to Make Model Trains
- development of die casing materials - Zinc, aluminum
- development of plastic parts
- automotive parts, industrial parts, accessories, etc.


Content
Related Companies