WHYNOT MEDIA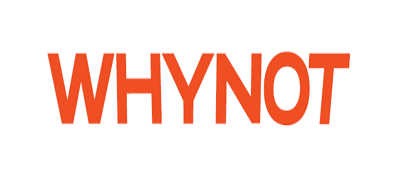 Broadcasting
Character
Startup
Other
WHYNOT Media is the frontrunner in the mid-form web-series industry in South Korea. We have successfully pioneered the market well-suited for Generation Z. Since the establishment in 2016, 77 titles were produced, 'Best Mistake' and 'Light On Me' being some of the most popular originals.
Creating its own IP, WHYNOT MEDIA is a company pursues development in the content industry by encompassing production pipelines and marketing/distribution channels at the same time. As a web-series production house based in South Korea, WHYNOT Media has been receiving a lot of global interest.

Video
Business Description
Scripted and non-scripted titles ranging short-forms to long-forms, regardless of genres and formats, 129 original IPs (1,698 episodes in total) of WHYNOT MEDIA are already available worldwide through global value chains such as China/Japan/Southeast Asia/North America.

WHYNOT MEDIA has won the New Media Content Award for the first time in a domestic web drama series with its representative work "Secret Crushes" in 2016. WHYNOT MEDIA has accumulated about 6 million subscribers in YouTube, TikTok, Instagram, and Facebook, recording 1.48 billion views.

Content
Related Companies